WELCOME TO TOOLS FOR SMART BUSINESS!
As a Success Coach and PR Consultant, I am always on the lookout for helpful business and PR tools, resources, items, and services that will help my clients work smarter not harder, generate revenue, gain PR and save money.

Due to your many requests, I have compiled a simple page with all these links in one convenient location just for you and your company. Let us know if you know of any others we can share with our clients.

Of course if I can support you with private or group success coaching or a PR consultation, feel free to contact me.

Best of luck to you in growing your business in a powerful, positive way!

Here's to your success,
KC Christensen-Lang
kc@coachingfortopleaders.com
603) 642-7871
BUSINESS RESOURCES
THE ULTIMATE CUSTOMER-RETENTION & RELATIONSHIP-BUILDING SYSTEM!
As a PR Consultant and Publicist, I just LOVE this PR/relationship building tool that I have added to my company's smart ways of doing business. Anything that I find that is cool, I share with my colleagues, clients and subscribers. After I started using Send Out Cards, I was so impressed with this unique system that I became a Distributor!

Here's How It Will Benefit You and Your Business:
Select a beautiful, authentic greeting card at your convenience from 15,000 on your computer. (Postcards, 2 or 3 panel cards).

Write the message you want in your own handwriting or any font, include photos, logos and other images to personalize it.

Click the Send button and have Send Out Cards check address, stuff envelope, stamp and mail it for you!

Huge time-saver! Never have to leave your office or home because you are out of cards or stamps!

Save Money! You can save up to 35% off the price; where else can you send an awesome card for 62 cents?

It does automatic campaigns to your business list as well!

Impress your clients! Remembers anniversaries, birthdays and other special occasions, plus reminds you!

Great gifts are available as well! You select, SOC does all the work in mailing them too.

Make Money! Potential to earn income through this program as well! (residual income & commissions) if you chose.
As you can imagine, the marketing potential for your business is huge. Plus it feels great to give. If you want to send a FRE*E card to anyone ya want, use my complimentary gift account at: www.sendoutcards.com/happykc
or call/email me and we'll walk through it together. Have FUN!
FREE PHONE TOOLS


Many of you are avid users of conference call services and some of you lead teleconference calls. So feel free to take advantage of my new free teleconference center. You can have your own conference line…how cool is that? The best part about is, it's available to you instantly. And a couple folks wanted reassurance that this deal was free…YUP, no catch, your own phone line is FREE! There are no reservations required, just call your conference number anytime for colleagues, clients, friends or family. I have provided you with the link to our free HAPPY TALK conference site so you can check it out. Just click on the picture!
FREE 411

800-FREE-411 – Instead of dialing 411 and being charged $.50 to $1.50, call this service from a cell phone or landline, for "free" nationwide directory assistance.

What's the catch?? You have to listen to a 20-second ad before receiving your number…call 800-FREE-411 (800-373-3411)

ALL YOUR PRINTING NEEDS AT AWESOME PRICES!


I'm always on the look-out for great resources for you! Growing your business? Upgrading your image? I've saved THOUSANDS of dollars with this amazing online company. If you need business cards, letterhead, labels, postacards, flyers, etc. consider them! High quality, very low prices (even offer 250 business cards for free!), big selection of designs and quick turnaround; check 'em out at www.vistaprint.com

EASY EZINES


Constant Contact®, Do-It-Yourself Email Marketing® is the leading web-based email marketing service used by more than 85,000 small businesses and associations. With Constant Contact, you can create email newsletters and announcements that get immediate and measurable results.

HERE'S HOW TO BLAST OFF YOUR SALES, FAST!


Learn how to publish a simple ezine that will boost your business, make you famous, and grow a massive mailing list you can market to over and over. FREE report tells you how HERE!



TECHNOLOGY OF THE MOMENT


Does Your Website TALK? It can now with Brand New Technology. My subscribers always tell me they are delighted with my audio welcome at the beginning of this Ezine and visitors to my site often comment on the audio there as well. This cool tool is called AudioGenerator which was recently released to the general public. It's super easy for non-techno geeks like me, records your voice in seconds and adds a warm touch to your site. Even better…studies show it increases sales! Click on the banner and check it out!

DOMAIN NAMES FOR UNDER $9.00!


If you are setting up a new website or a one page sales page, check out Go Daddy! I get all my domain names from them. You can get domain names for less than $9.00 bucks, plus a variety of other helpful website offerings. So go ahead....be creative and grab your catchy new domain name! Click on the banner and check it out!
WORK SMARTER NOT HARDER
TIME-SAVING OFFICE TOOLS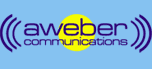 I always promote working smarter not harder and love to pass techniques and resources on to my clients and colleagues to do so. Folks often ask me how I manage my growing email list. Do you send alot of letters out to your clients? Email a regular ezine out to your customers like I do? One of the easiest, cost effective tool to do so is a service I use called Aweber. If you do alot of business online, this will help you capture visitor sign ups, send unlimited follow ups and newsletters. Find out more about them HERE.
Do you need an ALL-IN-ONE, STATE-OF-THE-ART, MARKETING TOOLS / SHOPPING CART SOFTWARE SYSTEM? To succeed online, you'll need a domain name, a website, a product or service, shopping cart software, a merchant account, marketing tools, traffic and training! 1ShoppingCart.com provides all of these along with the assistance of their affiliate web sites because they are DEDICATED TO YOUR SUCCESS! Click HERE to find out more.
TOP QUALITY LOGOS AT UNBELIEVABLE RATES


I've run into several clients and colleagues lately who have asked where I got my company's new logo and if I could suggest where to get one. It got me thinking that you, dear reader, may be going through transition in your company, upgrading your image or starting up a new biz and be considering a new logo. I'm all for supporting local businesses first, but The Logo Company did come highly recommended and wanted to share this "positive tool" with you. After reviewing their detailed online website, I was impressed with their expertise and numerous testimonials from satisfied customers. When I ordered mine, their service was fast and easy, the quality excellent and they allowed me to make countless free design changes. Another bonus...their prices were very affordable! So...For a great logo resource, click on the logo.

"Memo to Me" – Avoid visits to the "belated birthday" or "so sorry I missed your anniversary" section of your local card store. "Memo to Me" reminds you before the event. Just plug in your email, chose a password, and program the events you need to b e reminded of and when you need the reminders.

Check out the website at www.memotome.com
PUBLIC RELATIONS & PUBLICITY


I now offer PR CONSULTING and am honored to be working with book authors, small business owners, entrepreneurs, keynote speakers, coaches and consultants around the country.

GAIN POSITIVE PR THE EASY WAY! My awesome Virtual Assistant, Darbie and I will help grow your business, attract media, speaking gigs, promote your books, products and services. Don't drown in clerical tasks; do what you love! Let us help you reduce stress! Contact us... the Dynamic Duo...you'll have experienced PR Coach and Executive Assistant dedicated to Your success; Two Pros For One Price! FREE one hour PR consultation! www.DynamicDuoPR.com

PR LEADS


Wouldn't It Be Great If Reporters Contacted You Instead Of You Having To Call And Pitch Them? Now There's an Easy Way to Get Publicity!


Do you need publicity to:
PR LEADS has helped me and more than 1,000 business experts get publicity and great media coverage. It's an easy way to get your name in print.

We're talking big name publications and media outlets like The Wall Street Journal, CNN, Newsweek, The New York Times and Washington Post top women's magazines, like Redbook, Glamour, Cosmopolitan, O Magazine, and Good Housekeeping, and leading business-to-business publications, as well as leading business publications like Investors Business Daily.

Click HERE to sign up for PR LEADS and Get the media coverage you deserve!

VALUABLE PUBLICITY RESOURCES


I have 30+ years of PR, promotion and marketing experience and as a PR Consultant, Book Publicist and Success Coach, I'd be glad to support YOU in growing your business. Just contact me and I will give you a private consultation for free.

But I always learn new things from Joan Stewart, fondly known as The Publicity Hound®. This former newspaper editor and PR professional is a great resource and her products and services are a wealth of valuable info. Small business owners and entrepreneurs can get thousands of dollars in free publicity by following her tips, tricks and tools. She's a former newspaper editor, a small business owner AND she was tapped by Entrepreneur.com as its public relations expert. Click HERE to visit her website.
HELPFUL BUSINESS BOOKS
BOOKS OF THE MOMENT


KC Christensen-Lang, Joyologist and Success Coach, has co-authored an inspiring book, Speaking of Success; Top Experts Share Their Secrets, with best-selling authors Jack Canfield (Chicken Soup for The Soul), Ken Blanchard (One Minute Manager), and Stephen Covey (7 Habits of Highly Effective People) and other experts. Packed with candid, motivational interviews, KC joins these well-known speakers and authors in offering their strategies for success.

Click on the book to read more information.



If you haven't already, do make sure you learn how salad bowls, frogs, and even Seinfeld's George Costanza can help you make a million dollar mindset shift in your business.

Andrea J. Lee, Author, Speaker, Entrepreneur, and Mentor Coach to 6 and 7-figure businesses on five continents and Tina Forsyth are fabulous coaches and consultants. I am honored to be a Multiple Streams licensee and PR Consultant for these two go-getters. They have just published this inspiring, unique book called... "Money, Meaning & Beyond: 27 Unexpected Ways to Create What Really Matters for Business Owners" is designed to do just that! They also have several other products that are worth taking a look at. Click on the book to read more information.

ENTREPRENEUR STARTUP GUIDES
For 25 years Entrepreneur has been the leading authority dedicated to empowering entrepreneurs worldwide to start and grow successful companies. I have learned alot from them and hope you do too!

The original "Startup How-To Guides". To get you started with this program, here is a quick-start creative link:



ENTREPRENEUR'S FREE BOOKSTORE 10 BOOK BUNDLE

To get you started with this program, here is a quick-start creative link:


STAFF SUPPORT
CUSTOMIZED TRAINING


Partner with me to achieve the success and results you are looking for! Whether it's exceptional customer service, better communication, upbeat training, team-building, staff retention or honing employee skills, I will combine her years of management, customer service and PR experience with enthusiasm, creativity and humor to customize a powerful, positive training program just for your company.

One time sessions or ongoing programs are available for managers or employees and will be designed around your company's mission, needs and corporate culture. I am available to work with individual staff one-on one or groups of employees. Travel to your company site is included in your investment. Click HERE for my customized training.


Happiness Is...has another vital department of our versatile company that specializes in using humor as a tool, the benefits of laughter, optimism and positive living and powerful stress reduction techniques. Our Founder KC is also a professional Joyologist and Certified Laughter Leader and has years of experience and training in this industry. She is often quoted and interviewed as a expert resource in the national media, including the Wall Street Journal, Entrepreneur Magazine, Small Business Success, Reader's Digest and countless newspaper, radio and tv stations. She works with companies and groups worldwide in this fun, but important area. To learn more about this unique aspect of our company's humor, laughter and stress reduction services and KC's upbeat keynotes and workshops, please visit our other website devoted exclusively to this at:

www.ToolsForPositiveLiving.com
HELPFUL RESOURCE ON TEAM-BUILDING


I'm recommending this site to everyone I know who is in the field of leadership, teaching and training. At the TeachMeTeamwork.com website, you'll find team building games which include videos, color photos, complete activity write-ups, downloadable directions, team theory articles, and audio interviews with leaders in the field of team and leadership development. Just click on the graphic to the left for more details.
SELF-PUBLISH YOUR BOOK!
Lynne Klippel of www.FemmeOsagePublishing.com works with coaches, consultants, and small business owners to write Business Building Books- non-fiction books that position you as a expert, help you reach more people with your message, and generate leads for your business. Lynne offers a full menu of services for new writers including teleclasses, book shepherding, consultation, and all the things you need to write and publish your book successfully. Click HERE for more information.
SELL YOUR PRODUCT!
If you have a digital product, book or service to sell, consider the benefits of becoming a ClickBank publisher. ClickBank sells thousands of the web's most popular products every day. Becoming a publisher allows you to list your products for sale in their high-traffic marketplace. Click HERE to read more information.
HOW TO WRITE AN ARTICLE!
Don't just tell them what you do, give them a sample of what you know! A well-written information product such as an article, e-book, special report or e-course, will establish your credibility as an expert, build trust in your prospective clients and is a 24/7 promotional tool that focuses on giving, not selling. Visit http://www.youtalk-iwrite.com for your free Top 10 Article Generator. Learn more about Linda Dessau, professional writer and how she can help you turn your great ideas into great information products.

******************************************************
Tips For Good Group Decisions: A simple, inspirational little book by group process expert Craig Freshley. Packed with practical and spiritual ideas for how to get along better. Great gift idea for group members, friends; handout for workshops or seminars; daily reader or reference. The e-Book edition is free. Generous volume discounts for the paperback edition. Both at www.GoodGroupDecisions.com.